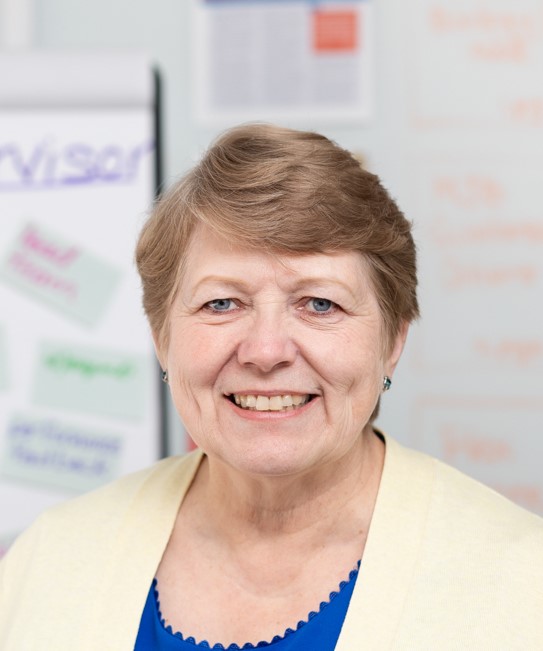 Cathie Lowry Leimbach
Which leadership program did you complete?  Advanced Agricultural Leadership Program, Ontario, Canada    
Class Number? 1
What year(s) did you participate? 1986 - 1988
What did you gain personally from your experience? Contacts with diverse individuals and increased awareness of the diversity of Ontario agriculture, a greater appreciation for the strengths and contributions of people with vastly different perspectives than my own, an understanding of urban social services needs, the culture differences between Ontario and California agriculture, and an appreciation for the benefits and challenges of the European Community.
Favorite memory of the program? Favorite memories of the program itself include fun and great conversations in the nightly hospitality suite and during spontaneous activities, being billeted by and learning from a serial entrepreneur in California, spontaneous cultural entertainment in London, England, and going through Checkpoint Charlie to visit East Germany before the Berlin Wall came down.

My favorite memory of ILAC is meeting an Ohio program alumnus, Orrin Leimbach, at the 1995 conference and Orrin proposing to me at the 1996 conference.
Profession? Leadership Consultant and Trainer with Agon Leadership. I help organizational leaders develop engaged and empowered employees and build healthy, high performing teams. I help leaders develop a servant leadership mindset, gain an understanding of the leadership behaviors that support their followers to be engaged, empowered, and love their work for the organization, and help leaders develop the skills to be a highly effective leader who creates and maintains a culture of respect, appreciation, engagement, collaboration, and high achievement.
Hobbies? Volunteering with local non-profits, primarily in the education space, church, and business organizations. Reading.
What would you tell someone new about ILAC? Attending ILAC provides a reason to travel to another part of the country, continent, or world. It offers an opportunity to learn about the people and real life at the conference location, rather than just visiting tourist attractions. It increases attendees' awareness of the world around us and helps us establish contacts and friendships that add joy and perspective to our lives. And for at least 2 people, it has lead to an international marriage, an international extended family, an international business, and great children who have grown with up with a sense of belonging in both Canada and the United States and a passion to travel and to learn.
Would you like to publicly share your contact information?
Email: [email protected]
Phone: 440-320-3113
Would you like to be in the spotlight?